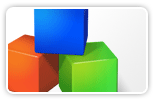 Early evening business networking
Business networking meetings with the simple ethos of keeping it simple.
Join the decision makers from many other businesses for an enjoyable few hours of informal business networking
There aren't any demonstration, speaking or sales promotion slots - just everybody mingling and chatting.
Remember it's not always what you know, but who you know, so with room for about 200 business people to attend each meeting and not more than 2 people (at least 1 of which must be a decision maker) from the same company, these are great opportunities to meet new customers and suppliers.
Businesses of all sizes from all sectors are invited to attend these informal business networking meetings.
Today's small and growing businesses could soon be the global brand leaders of the future; so think how good it will be for your business if you're already networking with their main decision makers.
If you would like to attend a meeting to promote an MLM, Franchise or Membership / Discount business please ensure that you pre-book online as only 1 business from each "Brand" will be accepted per meeting.
Each networking meeting is held in a large private function room and will follow the same format:
17:00 Start of networking meeting and hotel's drinks bar opens (cash only)
17:15 Welcome speech
17:16 Continue networking ....
19:15 Free raffle prize draw results
19:17 Continue networking ....
19:30 End of networking meeting and hotel's bar closes
You can continue chatting and drinking in the hotel's public bar areas after the meeting.
You don't have to attend the whole meeting, so please pop in even if it's only for an hour or so.
There will be a few tables around the meeting room for you to put some of your brochures / flyers and business cards. There will not be any opportunity to bring pop-up / free standing banners / displays. All advertising materials must be removed at the end of the meeting, as we do not have the option to store them.